The Added Benefits of the RHA Collection
Posted August 02, 2021 in Injectables
3 Minute Read: 
The RHA collection represents the latest advancement in hyaluronic acid (HA) filler science. These cutting-edge formulations are designed to mimic the hyaluronic acid found in the skin for exceptionally natural-looking results.
With so many dermal fillers in the beauty market, you probably wonder what is so unique about this specific collection. Read on to learn more about all the added benefits of the new, elite family of fillers.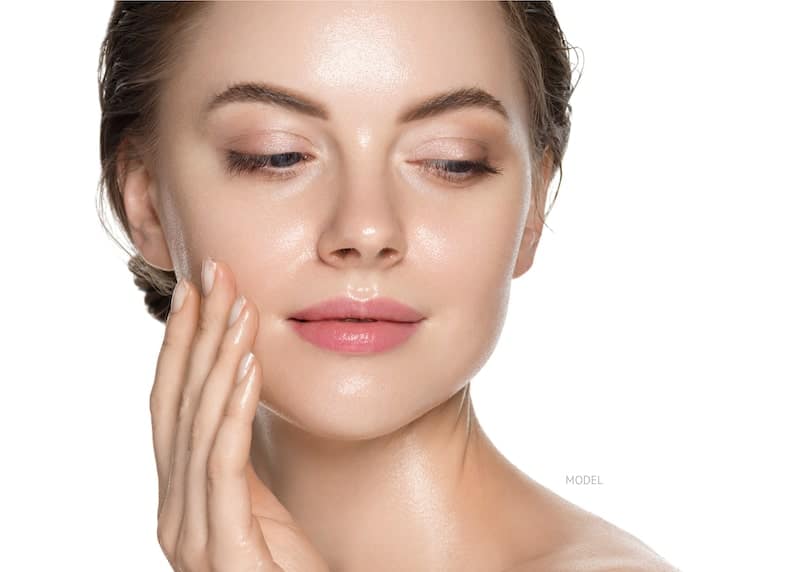 Takes Hyaluronic Acid to the Next Level
The RHA collection, which stands for resilient hyaluronic acid, is nothing but resilient. The formulations — designed for different concerns and areas of the face — are gently manufactured to maintain more of the HA's natural structure. They contain fewer chemical modifications than other popular HA dermal fillers like JUVÉDERM® and Restylane®, resulting in a more stable and resilient consistency that blends seamlessly with the components of the skin.
Essentially, the collection delivers a more natural-looking volume boost. It is an ideal treatment for anyone looking for natural-looking results without obvious signs of filler treatment. 
Therefore, if you have been wary of using dermal fillers because of botched "filler gone wrong" or overdone/stiff/plastic facial situations, this collection may be the perfect choice for you.
Amazing for Both Static and Dynamic Wrinkles
Another significant benefit of the RHA collection is its ability to effectively restore volume while correcting dynamic facial wrinkles and lines. Dynamic wrinkles often develop due to repetitive movement of facial muscles when laughing, talking, frowning, or squinting.
Commonly found in the forehead, nasolabial folds, and corners of the eyes, these kinds of wrinkles can be difficult to treat with dermal fillers as the results can create a "frozen" aesthetic. Therefore, neuromodulators like BOTOX® Cosmetic or Dysport® are often chosen. These injectables relax the muscles without adding any volume.
The RHA collection offers products that are ideal for both static wrinkles (loss of fullness and elasticity that is noticeable when the face is resting) and prominent dynamic wrinkles, allowing you to reveal plumper and younger-looking skin.
Longer-Lasting Results
The RHA collection results last longer than other similar fillers because the HA component closely resembles the one found in the body. This close resemblance makes it harder for the body to metabolize, allowing you to enjoy your results for a longer period, even up to 15 months.
Are RHA Fillers Right For Me?
The best way to determine whether the RHA collection is ideal for your specific concerns is to schedule a personal consultation with one of our highly trained aesthetic injectors. 
During your consultation, we will discuss your goals and design a custom treatment plan that may include RHA fillers in different filler formulations or other non-surgical cosmetic enhancements to achieve your desired look.
Interested in the RHA Collection in Pasadena?
The RHA collection is only available at select practices, and Dr. Taylor at Taylor Plastic Surgery Center is glad to be one of the few pre-selected offices with exclusive access. Contact us at 626-577-7730 or fill out our online form to schedule an appointment.