Over time, women's vaginal areas undergo various significant changes. Skin laxity, loss of collagen, reduced estrogen levels, and childbirth-related damage can cause symptoms that are bothersome for many women. These symptoms are both cosmetic and functional and can affect a woman's interest in sexual activity and impair her confidence. Votiva delivers quick and comfortable treatment to improve feminine health and quality of life.
Benefits
No anesthesia necessary
Non-invasive
Gentle & Effective
Immediate results
Little to no downtime required
Candidates
Dr. Taylor and Nurse Sue can evaluate those individuals who would like to correct vaginal health issues during a personal consultation. To determine if you are a good candidate for Votiva, you and Dr. Taylor will discuss your goals, medical history, and medical conditions. Ideal candidates for Votiva may relate to any of the following conditions:
Laxity and wrinkled appearance of the labia and vulva
Pain due to enlarged labia
Decreased vaginal lubrication
Painful intercourse
Incontinence
Lack of sensation in the vaginal area
Weakened vaginal muscles
Be sure your medical provider is aware if you:
Have any skin conditions
Have a skin infection in the treatment area
Have an autoimmune disease
Are pregnant or breastfeeding
Procedure
Votiva offers FormaV and FractoraV non-invasive technologies that address several internal and external concerns.
FormaV
FormaV remodels and tightens internal and external vaginal tissue with the use of radiofrequency (RF™) technology. By applying thermal energy, FormaV can internally thicken and tighten the vaginal walls, rejuvenate the vaginal lining and externally treat tissue laxity as well as labial hypertrophy giving a more youthful appearance.
FractoraV
FractoraV uses more aggressive RF™ technology to contract and tighten external vaginal tissue and correct labial hypertrophy. It may also be used to treat superficial issues such as displeasing texture.
Recovery and Results
Many patients may return to work one day following their Votiva treatment. Patients usually experience slight discomfort or none at all. Patients normally feel a mild heating sensation during their treatment. Results from Votiva treatment are noticeable immediately, and improvements are expected to continue in the months after. Treatments are spaced 2-4 weeks apart. The number of treatments is determined by the your personal goals. A majority of patients require 2-3 sessions, but you will notice the difference with one.
To learn whether Votiva is right for you, schedule your consultation with Dr. Taylor by calling our office at (626) 314-6476 or by filling out our online contact form.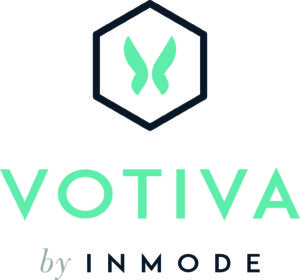 Thomas S. Taylor, MD, FACS