Taylor Plastic Surgery Center is located in charming Pasadena, just minutes from downtown Los Angeles. Pasadena, the home of the famous Rose Bowl Parade, is one of the oldest and most beautiful cities in Southern California. It is conveniently located at the base of the picturesque San Gabriel Mountains and is in close proximity to mountains, deserts, and beaches.
This trendy haven features world-class shopping, renowned museums, historic theaters, exciting nightlife, 2,200 luxurious hotel rooms, and more than 500 restaurants featuring all types of cuisine in a variety of settings ranging from sidewalk cafes to elegant bistros.
Pasadena, long famous for its world-class sporting events, is the ideal year-round destination for golfers, hikers, and bicyclists. Nature lovers and sports enthusiasts will enjoy Pasadena's tranquil 132-acre Arroyo Seco. Nestled among the San Gabriel Mountains, the Arroyo is home to the Rose Bowl, Brookside Park, Brookside Golf Course, and the AAF Rose Bowl Aquatics Center.
More than 600 buildings in Pasadena are listed on the National Register of Historic Places, including numerous commercial buildings, including the one in which Taylor Plastic Surgery Center is located. There are also many historic residential neighborhoods near downtown. Visitors can view these privately owned homes by walking or driving. Self-guided walking tours are available at the Pasadena Convention and Visitors Bureau.
From mountains caressed by the sun, through gardens radiant with roses, to extraordinary turn-of-the-century architecture, there is nowhere else quite like Pasadena. Coupled with its convenient location, dry sunny climate, and easy access to Southern California's other famous attractions, Pasadena is an enjoyable visitor destination any time of the year.
If you are not from the Southern California area and are planning a visit to the Taylor Plastic Surgery Center, please let us help you with the arrangements. It is easier than you think, which is why we have so many out-of-town patients. We will strive to make your visit convenient, hassle-free, and fun.
Hotels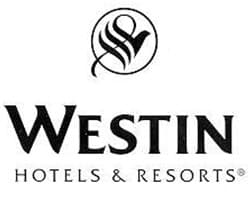 The Westin Pasadena
191 North Los Robles Avenue, Pasadena, CA
(626) 792-2727
View Website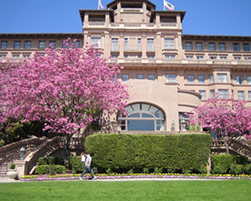 Langham Huntington Pasadena
1401 South Oak Knoll Avenue, Pasadena, CA
(626) 568-3900
Dr. Taylor has SPECIAL RATES for the Langham Hotels, promo code below:
**promotion code: OPTIMUM

Hilton
168 South Los Robles Avenue, Pasadena, CA
(626) 577-1000
View Website


Sheraton Pasadena Hotel
303 Cordova Street, Pasadena, CA
(626) 449-4000
View Website

Directions
– From Los Angeles, take 110 fwy north.
– From the south, take 5N to 605N to 210w.
– From the north, take 210 or 101 to 134E fwy.
– From the east, take 10W to 57 to the 210W fwy.
– From the west, take 134E to the 210E fwy.
Travel Times
The Pasadena freeway is close to three major airports:
– Burbank/Glendale/Pasadena Airport – 20 min.
– Los Angeles International Airport – 30 min.
– Ontario International Airport – 45 min.
Pasadena Links
The Pasadena Convention & Visitors Bureau
171 S. Los Robles Ave.
Pasadena, CA 91101-2417
Phone: (626) 795-9311 Fax: (626) 795-9656
www.PasadenaCal.com

Notable Pasadena Sights
Old Pasadena
This historic 20-block area, noted for its quaint alleyways and breathtaking architectural styles, is filled with an array of leisure opportunities. Choose from a dazzling selection of designer retail stores, art galleries, trendy boutiques, and vintage clothing stores. Dine in one of our many restaurants, ranging from upscale bistros to cozy outdoor cafes. The streets of old Pasadena bustle with several cinemas, clubs, and live entertainment. Listed on the National Register of Historic Places, old Pasadena is one of America's favorite dining, dancing, strolling, theatre-going, good, clean fun, and frolic places.
Pasadena Playhouse District
This is one of Pasadena's most engaging centers for art, literature, and entertainment. Anchored by the renowned Pasadena Playhouse, the district features historic architecture and eclectic shops. Bookstores, antique shops, restaurants, and the Pacific Asia Museum make the area a Pasadena treasure. The district is centered at Colorado Boulevard and El Molino Avenue.
(626) 744-0340.
One Colorado
1 West Colorado Boulevard, Pasadena
Located in Old Pasadena, One Colorado's quaint courtyard and alleyways feature national retailers, specialty shops, entertainment centers, restaurants and night clubs. One Colorado is bounded by Colorado Boulevard, Fair Oaks Avenue, Delacey Avenue, and Union Street.
(626) 564-6601.
Pasadena Antique Center
400 S. Fair Oaks
Built in 1903, this historic structure offers more than 60 antique stores in one convenient location.
(626) 449-7706

Green Street Antique Row
985 to 1005 East Green Street, Pasadena
Antique lovers will discover a variety of unique shops.
The Ice House
24 North Mentor Avenue, Pasadena
This famous comedy and music night spot was established in 1960 and has played host to the comedic talents of Steve Martin, Robin Williams, and Lily Tomlin. Today, it continues to draw top stand-up comics and record crowds.
(626) 577-1894
The Knightsbridge Theatre
35 S. Raymond Ave., Pasadena
This intimate theatre offers live year-round presentations ranging from William Shakespeare's "Midsummer Night's Dream" to Neil Simon's "The Female Odd Couple."
(626) 440-0821
Pasadena Civic Auditorium
300 E. Green St., Pasadena
The renowned 3,000-seat Pasadena Civic Auditorium was built in 1931 and is listed on the National Register of Historic Places. The Civic is home to the NAACP Image Awards and the Pasadena Symphony. The theatre also hosts Broadway musicals, world-class ballet, opera and other cultural events year-round.
(626) 449-7360
Pasadena Playhouse
39 S. El Molino Avenue
The Pasadena Playhouse is the State Theatre of California and a national historic landmark. Built in 1917, the theatre offers year-round productions, many of which have successfully moved on to Broadway.
(626) 792-8672
Pasadena Pops
Performances offered year-round, including outdoor summer garden series.
(626) 792-POPS
Pasadena Symphony
Performances offered at the Pasadena Civic Auditorium from Oct. – May.
(626) 793-7172
California Institute of Technology
Caltech provides one of the nation's most widely recognized courses of study in science and engineering. Tours of the 124-acre campus depart daily from 315 S. Hill at 2 p.m.
Please call for reservations.
(626) 395-6327
Huntington Library, Art Collections and Botanical Gardens
1151 Oxford Rd., San Marino
Located on the estate of the late Henry Huntington, the Library of this research and cultural center features works from British and American history and literature, including the Gutenberg Bible and Canterbury Tales. The Gallery's collection includes 18th and 19th Century British and French masterpieces, including "Blue Boy" and "Pinkie." The Botanical Gardens cover 150 acres.
(626) 405-2100
Jet Propulsion Laboratory
4800 Oak Grove Dr., Pasadena
JPL is a world-renowned research, development and flight center for the National Aeronautics and Space Administration (NASA). Tours by appointment.
(818) 354-9314
Norton Simon Museum
411 W. Colorado Blvd., Pasadena
This famous museum features seven centuries of European art from the Renaissance to the 20th Century, including works by van Gogh, Picasso, Rembrandt, and Fragonard. The museum also features an extensive collection of South Asian sculpture and a sculpture garden with works of Rodin.
Open Thurs.-Sun., 12 p.m. – 6 p.m.
(626) 449-6840
Pacific Asia Museum
46 N. Los Robles Ave., Pasadena
Housed in the historic Grace Nicholson mansion, the museum is dedicated to the preservation, promotion and understanding of the arts and culture of Asia and the Pacific. Listed on the National Register of Historic Places.
Open Wed. – Sun., 10 a.m. – 5 p.m.
(626) 449-2742

Rose Bowl Aquatics Center
360 N. Arroyo Blvd., Pasadena
The Center is a year-round Olympic facility with competitive teams in swimming, diving and water polo. The Center has two 50-meter pools, is open to the public and offers water aerobics, swimming and diving lessons.
(6926) 397-4999
Brookside Park and Lower Arroyo
360 N. Arroyo Blvd., Pasadena
Brookside Park offers facilities for picnicking, hiking, biking, horseback riding, volleyball, softball, archery, casting, and other activities.
(626) 794-0581
Brookside Golf Course
1133 Rosemont Ave., Pasadena
Brookside features two 18-hole championship courses, a clubhouse, restaurant, dining room, golf shop, putting greens, driving range and ample parking.
(626) 796-0177
Rose Bowl
1001 Rose Bowl Drive, Pasadena
This world-famous stadium, which was built in 1922, seats 98,636 spectators. It is home to the annual Rose Bowl Game, the UCLA Bruins, and the Los Angeles Galaxy soccer team.
(626) 577-3100
Santa Anita Park
285 W. Huntington Drive, Arcadia
Santa Anita Park is known for the best in Thoroughbred racing. Free guided tram tours through the stable areas are available weekend mornings from 8:30 – 9:30 a.m. during the racing seasons from Oct. to mid Nov., and from late Dec. – April.
(626) 574-RACE
Thomas S. Taylor, MD, FACS