Many men and women develop skin irregularities over time due to excessive sun exposure, lifestyle choices, genetics, aging, and other factors. Wrinkles, redness, scars, and acne can produce a displeasing facial aesthetic and have damaging effects on a person's self-esteem. Fractora™ is a minimally invasive modern approach to skin rejuvenation that utilizes radio-frequency (RF) energy paired with microneedling to address both superficial and deeper skin concerns. Having a softer, brighter, and tighter complexion as a result of Fractora™ treatment can restore a patient's confidence and bring out their inner beauty. This treatment can be used on nearly any area of the face and neck, making it a versatile choice for those who seek a youthful skin surface.
Benefits
Improves skin tone and texture
Treats patients with all skin types
Offers non-surgical skin rejuvenation results
Requires minimal downtime
Candidates
Men and women who desire non-surgical skin rejuvenation with Fractora™ must schedule a consultation with Dr. Taylor or Nurse Sue for a thorough evaluation of their condition. To discover if you are an ideal candidate for Fractora™ treatment, you will have an opportunity to communicate your cosmetic concerns and review your medical history with Dr. Taylor.
Fractora™ Can Address the Following:
Fine lines and wrinkles
Cystic acne
Poor skin texture
Redness and pigmentation irregularities
Scars
Procedure
A topical anesthetic may be applied prior to treatment to ensure a comfortable experience. Once the anesthetic has taken effect, the Fractora™ device delivers RF energy and heat to the deeper layers of the skin through tiny pinpricks. This approach triggers the production of new collagen for natural and long-lasting improvement. It can also eliminate discolored cells to create an even skin tone. Most patients require multiple appointments to achieve their cosmetic objectives. The average patient has three treatments spaced one month apart from each session.

Recovery and Results
Most patients can resume their normal routine 24 to 48 hours after treatment with Fractora™. It is common for patients to experience mild redness, swelling, and tenderness for a few days, but the treated areas should be fully healed within two to four weeks. Direct sun exposure should be avoided for at least four weeks.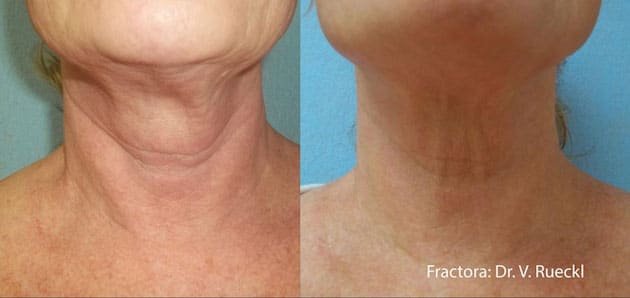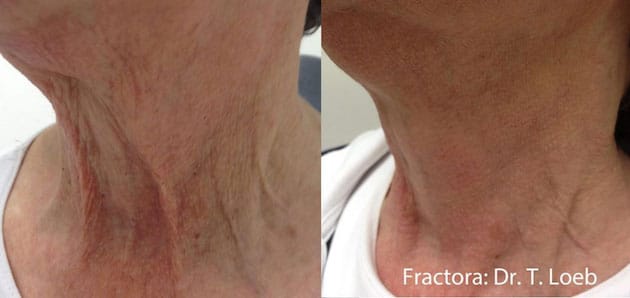 Potential Side Effects of Fractora™
Prolonged swelling
Pain
Discoloration
Crusting or peeling
Most side effects associated with Fractora™ are temporary. Any crusting or peeling that occurs should resolve quickly, and the outcome of this treatment is visible within approximately four weeks. Results continue to improve for three months as the body produces healthy collagen and plumps the treated areas.
Thomas S. Taylor, MD, FACS