Thomas S. Taylor, MD, is a Los Angeles plastic and reconstructive surgeon recognized for the enthusiasm and compassion with which he approaches his craft. After completing his extensive and rigorous medical training at various prestigious institutions from coast to coast, he established his own plastic surgery practice in Pasadena, California in 1997. Dr. Taylor has provided outstanding, life-changing results for countless patients throughout the U.S. He specializes in numerous procedures, including all aspects of breast surgery, body contouring through tummy tuck surgery, liposuction and BodyTite technology and minimally-invasive facial rejuvenation . Dr. Taylor's surgical achievements have been recognized in several local and national media outlets and have been honored by his esteemed colleagues in the medical community.
Credentials and Training
Undergraduate and Medical
Dartmouth College: BA, Biochemistry
Columbia University College of Physicians and Surgeons: Doctor of Medicine
Additional Training
University of California, Los Angeles:

Internship in general surgery
Residency in general surgery

University of Southern California, Los Angeles:

Fellowship in plastic and reconstructive surgery
Fellowship in hand surgery
A GRATIFYING PATIENT EXPERIENCE
Dr. Taylor and his knowledgeable staff ensure that every patient experiences a pleasant and satisfying surgical journey from start to finish. At his elegant Los Angeles practice, he offers a complete range of elective procedures, including cosmetic and reconstructive surgeries. His beautiful office is an atmosphere where patients can feel comfortable and at ease throughout the entire surgical process, beginning with the initial consultation and concluding with the recovery period.
Liposuction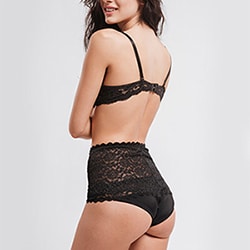 Liposuction is a tried-and-true fat reduction procedure that remains a top choice for patients who struggle with stubborn body fat. Over the years, Dr. Taylor has gathered an abundance of experience and training with the latest liposuction technologies, including BodyTite Technology, providing his patients with striking body contouring results.
Tummy Tuck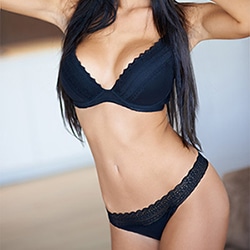 Abdominal skin laxity and rectus muscle weakness cannot be remedied with diet and exercise, but tummy tuck surgery can provide comprehensive enhancement to the midsection. Dr. Taylor has helped hundreds of patients restore their midsection with tummy tuck surgery and continues to produce stunning body contouring results.
Breast Augmentation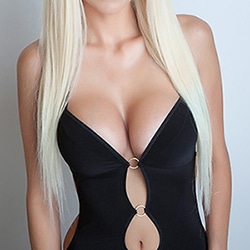 Women who wish to improve the size and shape of their breasts can benefit from breast augmentation. Dr. Taylor is regarded as a leader in his field and has delivered optimal breast augmentation results for over two decades. He evaluates each patient's unique anatomy and utilizes his expertise to develop a customized surgical plan that suits their needs.
Testimonials

"My experience with Dr. Taylor has been nothing less than amazing and I am so happy I made the trip from Germany to Pasadena to see him. Unfortunately here in Germany it is commonplace to find previous liposuction patients living with disfigurations from doctors that do not know what they are doing. Following my procedure I returned home and met with an endermologist (highly suggested by Dr. Taylor) who told me that in her professional career she has never seen such extraordinary work by a cosmetic surgeon. I cannot thank Dr. Taylor enough, he has completely changed my life for the better. I would recommend him to anyone. THANK YOU!!!!!!!!!!!!!!!!!!!!!!!!!!!!!!" – K.W.
Read More Testimonials
Thomas S. Taylor, MD, FACS