Are you considering breast augmentation or liposuction? Financial considerations should not be an obstacle to obtaining your aesthetic goals.
As most people realize, insurance does not generally cover cosmetic surgery. At Taylor Plastic Surgery Center, we have arranged to have options available to you through third-party lending institutions to help you achieve your goals. We make every attempt to see that the financial aspect of having plastic surgery is as simple and convenient as possible. It is no longer necessary to delay the surgical procedure you have been waiting for. Plastic surgery can be affordable for almost everyone.
CareCredit specializes in the placing of loans and lines of credit that are convenient, affordable, and flexible. Monthly payments can be quite low, and the plan enables patients to avoid tapping into savings or investments to pay for health care.
CareCredit.com makes it easier for our patients to get the cosmetic enhancements they want when they want them. For procedure fees from $1 to $25,000, upon request and approval, CareCredit, the leader in patient financing, has a payment plan for everybody. Depending upon your procedure, you can conveniently pay over time with a no-interest or low-interest payment plan that fits comfortably into your lifestyle and budget. CareCredit can be used repeatedly for yourself and your entire family with no need to reapply.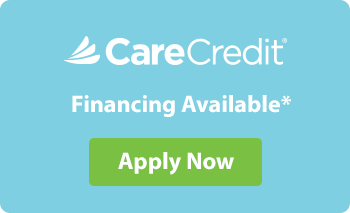 Thomas S. Taylor, MD, FACS