Get Rid of Your Dad Bod With BodyTite®
Posted May 12, 2020 in BodyTite™
3 Min Read:
Cosmetic procedures are generally seen as something for women, but these days more and more men are considering cosmetic procedures to enhance their aesthetic appeal. Many men go for plastic surgery to reduce fat, wrinkles, and sagging skin. The good news is that there is now a minimally invasive treatment that can address all those issues.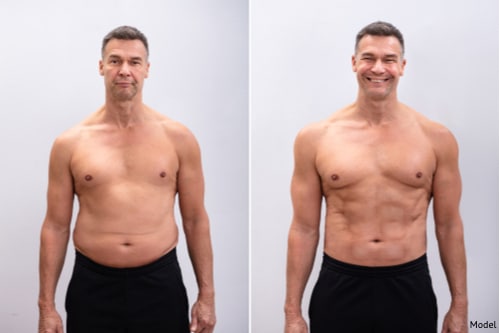 What Is BodyTite®?
BodyTite® is a treatment that uses radio-frequency heat to tighten skin and reduce fat. Unlike traditional surgical procedures, BodyTite® does not require extensive incisions or long recovery times. This makes it ideal for men who need to go back to work or keep up with their kids.
How BodyTite® Technology Works
BodyTite® uses radio-frequency heat, targeted at the upper layers of skin, to break down fat and increase elastin and collagen production. Doctors who use BodyTite® have described it as comparable to ironing out wrinkles in clothing. This procedure tightens skin without the need for surgical procedures, and can also help remove stubborn fat deposits.
BodyTite® is an all-encompassing way to keep your body looking young and tight, just remember it can't help with the gray hair your kids give you! 
How Is BodyTite® Performed?
The procedure uses a specialized tool that allows radio-frequency energy to affect the skin from above and below. This requires a tiny incision near the treatment location that lets a small antenna-like probe be inserted under the skin. An emitter is rolled along the skin, with the antenna-like piece acting as a receptor below. This allows for precise targeting only of the skin layers and fat pockets the patient desires.
This treatment is usually performed using localized anesthesia, though mild sedation may also be used depending on the extent of the desired treatment. While not required, BodyTite® treatments are often done after a liposuction treatment to address larger fat pockets better.
Is BodyTite® FDA Approved?
BodyTite® is one of the only FDA-approved techniques to use radio-frequency-assisted liposuction to reduce fat and correct skin laxity simultaneously. BodyTite® can be done with or without a liposuction procedure on areas like the elbows, knees, and other areas with loose skin. When used in conjunction with liposuction, BodyTite® can help reduce the effects of excess and lax skin resulting from a liposuction procedure, such as that around the abdomen, hips, thighs, or buttocks. It may also speed your recovery from a liposuction procedure, as the increased elastin and collagen in your skin will encourage new skin growth.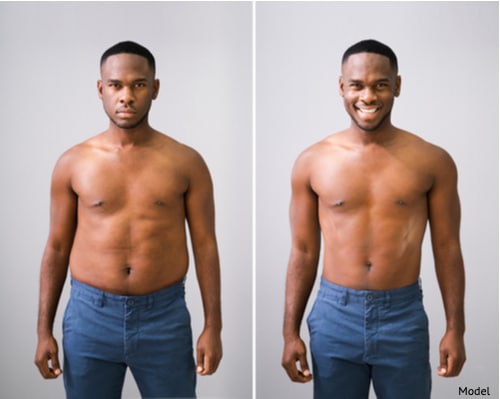 BodyTite® and liposuction are usually not performed simultaneously, and you will need to return for your BodyTite® treatment once your body has healed from liposuction.
How Long Does it Take to Recover from BodyTite®?
Recovery time for BodyTite® is minimal, ranging between three and seven days. Even during the recovery period, most patients can perform non-strenuous daily tasks as usual. It is suggested that you refrain from vigorous activities for about a week to give your small incisions time to heal.
Contact Us Today to Learn More
If you are interested in BodyTite®, contact Dr. Thomas Taylor, a board-certified and experienced plastic surgeon, for more information. He will provide a thoughtful and honest evaluation to help you achieve the results you desire. You are in good hands with him.
Request a BodyTite® consultation today by calling (626) 577-7730 or contacting us online.