Achieve an Hourglass Silhouette With a Brazilian Butt Lift
Posted April 28, 2018 in Brazilian Butt Lift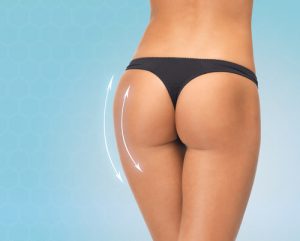 Even though the "ideal" body shape has changed over the decades, the hourglass silhouette has remained a timeless physique. The desire for this figure can be seen today more than ever before, with more and more women embracing and wanting to flaunt their feminine curves. Butt enhancement through the Brazilian Butt Lift has gained international popularity, from celebrities to beach-loving women, and it is the ideal way to attain that hourglass physique.
Natural-Looking Curves
The Brazilian Butt Lift augments and enhances the buttocks through the harvesting, purifying, and injection of the patient's own body fat. In this procedure, fat is removed through liposuction before being added back to the buttocks. This transfer of fat creates natural-looking fullness, an enhanced shape, and a lifted elevation of the buttocks without looking overly done.
Additional Body Sculpting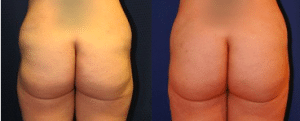 The hourglass silhouette highlights a narrow waist by having curvier and fuller hips and butt. To achieve this with cosmetic surgery, you need to look no further than the Brazilian Butt Lift. Since the Brazilian Butt Lift uses a patient's fat to augment the butt, the "fat" has to be taken from somewhere, and that somewhere is typically the abdomen or lower back. By removing unwanted fat in the abdominal area to add to the buttocks, you are not only shaping your butt, but you are also sculpting, narrowing, and contouring your waist, which allows you to achieve the perfect hourglass figure.
Long-Lasting Results
Even with proper diet and exercise, achieving your desired physique is often easier said than done. With the Brazilian Butt Lift, the fat that is removed through liposuction changes the body shape and contour, and most of the fat that gets injected into the buttocks will survive long term creating a permanently fuller buttock. When paired with a healthy lifestyle, you can feel assured that your results will last a long time.
To schedule your Brazilian Butt Lift consultation with Dr. Taylor, please call 626-577-7730 today.