Non-Invasive Vaginal Rejuvenation: Votiva
Posted October 09, 2017 in Blog, Votiva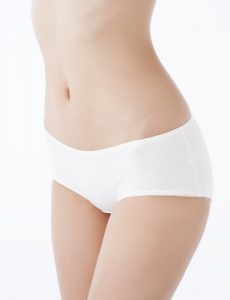 Vaginal rejuvenation is a topic that has only recently been brought up, opening treatment avenues to address women's concerns. Several factors, such as childbirth and aging, can affect feminine health and impair a woman's quality of life. Fortunately, female sexual health finally has the awareness necessary to relieve the cosmetic and functional anxieties many women struggle with. There are surgical options for women who seek vaginal rejuvenation, but Votiva is an advanced, non-invasive treatment that uses radiofrequency (RF™) technology to target both internal and external vaginal issues with as much comfort and convenience as possible.
How Does Votiva Work?
Votiva offers two handheld devices, FormaV and FractoraV, that target different vaginal concerns using RF™ technology. FormaV delivers thermal energy to treat both internal and external imperfections, including vaginal laxity and hypertrophy of the labia. FractoraV is used to contract and tighten internal tissue, correct cosmetic problems such as a displeasing texture, and stimulate elastin and collagen production. Treatment with either device only takes about 30-60 minutes or less, and the procedure is easy.
When Can I Expect to See Results?
Initial results from Votiva are immediately noticeable to some patients, but most report having continued improvement in the few weeks following treatment. Some patients experience optimal results after a second treatment.
Is Votiva for Me?
Ideal candidates for Votiva have one or more of the following conditions:
Laxity of the labia and vulva
Pain due to enlarged labia
Lack of blood flow to the vaginal area
Lack of sensation in the vaginal area
Weakened vaginal muscles
Stress Urinary Incontinence
Loss in collagen
Loss of sexual interest
For more information about non-invasive vaginal rejuvenation and to see how Votiva can help you improve your feminine health, please schedule your consultation with Dr. Taylor today by calling our office at 626.577.7730 or by filling out our online contact form.