Breast Reduction Surgery for Men
Posted October 31, 2014 in Blog, Breast Reduction, Male Plastic Surgery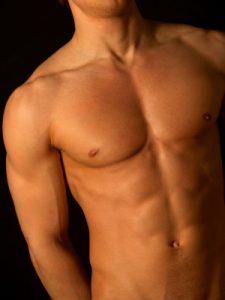 One of the most common cosmetic concerns that our male patients have is a condition known as gynecomastia – or the appearance of male breasts.  Often caused by hormonal imbalances, gynecomastia is more common than many patients realize.  Because it is so common, there are now effective treatment options available including a male mastectomy.
While very bothersome to many men, gynecomastia is not medically concerning or dangerous.   The surgical repair for gynecomastia is often sought purely esthetic reasons and because of this is not often covered by health insurance.  However, if you are feel any pain or discharge from the nipples in conjunction with your gynecomastia it is important to discuss these side effects with your physician to rule out any additional medical complications.
There are some prescription medications available that can help treat gynecomastia, however the most dramatic results are achieved through surgery to remove the excess breast tissue.
For more information about Gynecomastia surgery, contact the Taylor Plastic Surgery Center today.