Which Breast Procedure Is Right for Me?
Posted June 11, 2018 in Breast Surgery
Breast procedures are at the very top of the list of most commonly performed cosmetic surgeries. Breasts are a symbol of femininity, sensuality, and confidence for women. Unfortunately, heredity, aging, pregnancy, and breastfeeding all play roles in altering the size and shape of your breasts, which can result in lackluster feelings in regards to your own breasts. While everyone knows that breast augmentation (breast implants) can increase the size and shape of their breasts, less is readily known about the other two types of breast surgeries: breast lift and breast reduction. And while many women know they experience dissatisfaction with their breasts, they may not fully understand which procedure, or combination of procedures, may benefit them the most.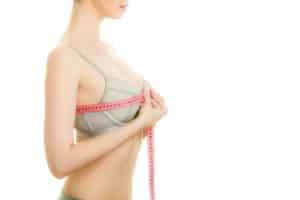 Are You Interested in Breast Augmentation?
Breast augmentation is the most common and well-known of all breast surgeries. Breast augmentation is the process of using implants (either silicone or saline) to alter the size, shape, and projection of the breasts. This procedure is designed for women with naturally small breasts and post-pregnancy women who have experienced "deflation" of their breasts. Having small breasts can be damaging to many women's self-esteem because they feel like they lack femininity and sensuality. Breast augmentation can address and eradicate these feelings. Implants are offered in a variety of materials, sizes, and shapes to customize your transformation.
Can Breast Reduction Return Your Comfort and Confidence?
Breast reduction is common among women who develop overly large breasts. This excess development can be aesthetically displeasing, as it can skew body proportion and balance, which often leads to confidence issues and a negative self-image. Overly large breasts also present physical limitations and discomfort. When breasts are too large for a body, there is an increased amount of pressure placed on the back, neck, and shoulders. This added weight causes pain and irritation and often prevents women from participating in the physical activities and sports they enjoy. Breast reduction surgery removes the excess skin, tissue, and fat, lifting and reducing the breasts, which will leave you with a more harmonious physique.
Do You Need a Breast Lift?
Aging, weight loss, pregnancy, and breastfeeding all affect the appearance of the breasts. Breasts that were once perky and shapely may eventually find themselves sagging, stretched, and deflated. While breast augmentation can increase the size of the breasts and breast reduction can decrease the size, neither one of them will reposition sagging breasts to an aesthetically pleasing level. With breast lift surgery, Dr. Taylor will surgically remove the excess skin and raise the nipples to an appropriate level before tightening the underlying muscles so that you are left with lifted and rejuvenated breasts.
Is Combining Procedures Smart for You?
While some women find that their breast dissatisfaction falls singularly under one of the above categories, others may discover that multiple procedures may be needed. Breast augmentation combined with a breast lift, for instance, may be ideal for a new mother whose breasts have both deflated and dropped. A breast reduction combined with a breast lift may be necessary for patients with a high amount of excess breast tissue or women who have experienced significant loss in their weight.
Regardless of the procedure, or procedures, all breast surgery candidates should wait until their breasts are fully developed (this generally occurs around 18 years of age), and they should be in good general health and have realistic expectations of their results.
If the appearance of your breasts is damaging your confidence, cosmetic improvements may help. Contact Dr. Taylor today by calling 626.577.7730 to set up a consultation.