Liposuction vs. CoolSculpting®
Posted August 24, 2016 in Blog, Body Contouring, CoolSculpting, Liposuction, Non-Surgical Procedures, Surgical Procedures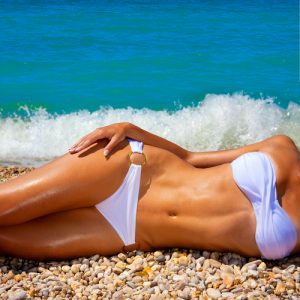 If you are looking to eliminate stubborn fat, there are multiple procedures available to help you achieve the results you desire. Liposuction is considered surgical fat removal and uses small incisions. CoolSculpting® is a non-surgical procedure that uses freezing technology to eliminate fat. The procedure best suited for you will depend on your fat removal needs.
Difference Between Procedures

Difference Between Candidates
Patients that need to remove larger areas of fat will benefit most from liposuction. Liposuction is also more suitable for patients looking to add definition or improve their body contour. CoolSculpting® is designed for patients who only require minimal correction of common problem areas. While CoolSculpting® eliminates fat, the particular areas cannot be controlled like they can with liposuction. However, CoolSculpting® is the perfect procedure for patients with small treatment areas who do not want the lengthy treatment and recovery process. These patients usually have busy lifestyles and cannot devote the time to a full liposuction recovery.
Treatment Areas

If you are interested in liposuction or CoolSculpting® for eliminating stubborn fat, schedule your consultation by calling (626) 577-7730 or by filling out our online contact form.